Steps to submit your employer return
You can submit your quarterly return to QLeave in two ways. They are:
by entering data directly into the online portal, OR
bulk importing a spreadsheet into the portal
This guide shows you how to submit your return by entering data directly into the online portal. If you'd like to complete your return via spreadsheet, please use the guide available here.
Once you have completed your employer return you can download a completed version of your return for your records.
1. Log in to the online portal.
2. From the left-hand side navigation select Returns.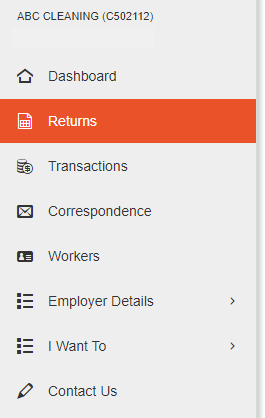 3. Under Returns select the ID of the relevant return period.

4. Under Workers click the Export button to download a report containing all return information.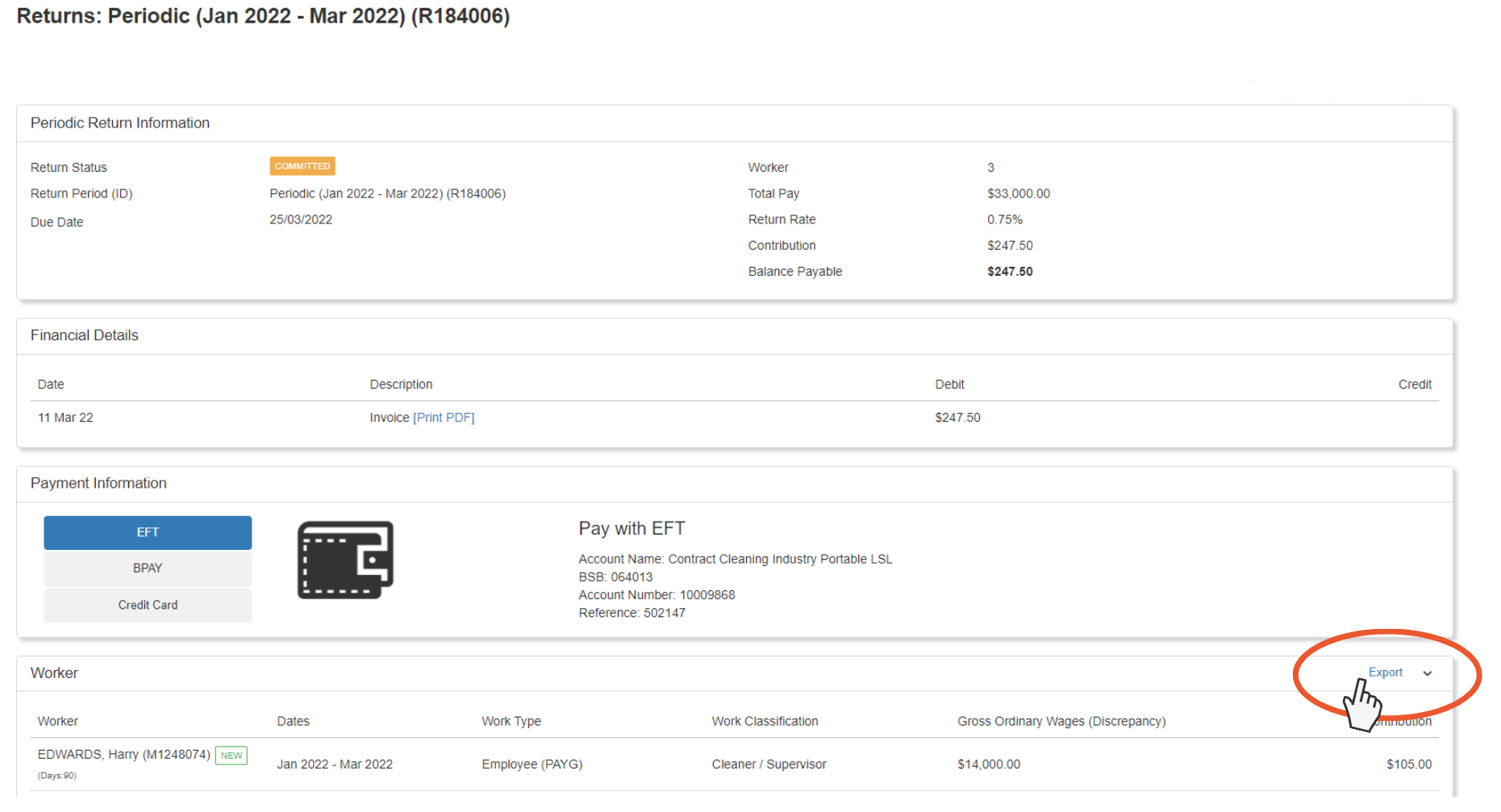 Once a worker is registered in your system you can download a report that will show all active workers and their membership numbers.
1. Log in to the online portal.
2. On the left hand side navigation choose Workers.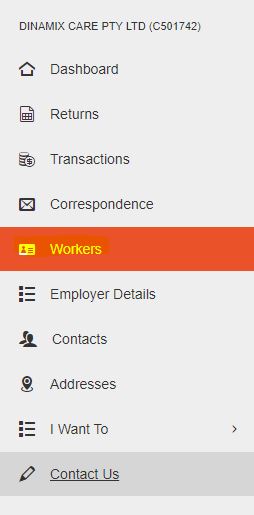 3. Under Active Workers select Export to Excel which will provide a report with a full list of membership numbers.

You can only add new workers when you're completing your return. If you want to add a new worker outside of the return period, you can do this by selecting the 'add service for a worker' option available in the 'I want to' section on the left-hand menu.
It's important that you provide the correct contact details and date of birth for each of your workers. This helps us to keep your workers updated and allows us to accurately identify a worker when they phone us. You're also required to provide this information to us under legislation.
You only need to record service for workers who worked five or more days in the quarter. Any workers who worked less than five days do not need to be included on your return.
The registration date is not the date of lodging the return, the start date of your business, or the current date.
Please make sure you check the work classifications and work types of your existing workers while you're completing the return. You can change these details by clicking on the worker's name.
You will need to contact us if you want to make changes to an existing worker's personal details.